Carbon capture
Our work with Seaweed Generation has developed a roadmap that helps track seaweed's ability to remove carbon from the Earth's atmosphere.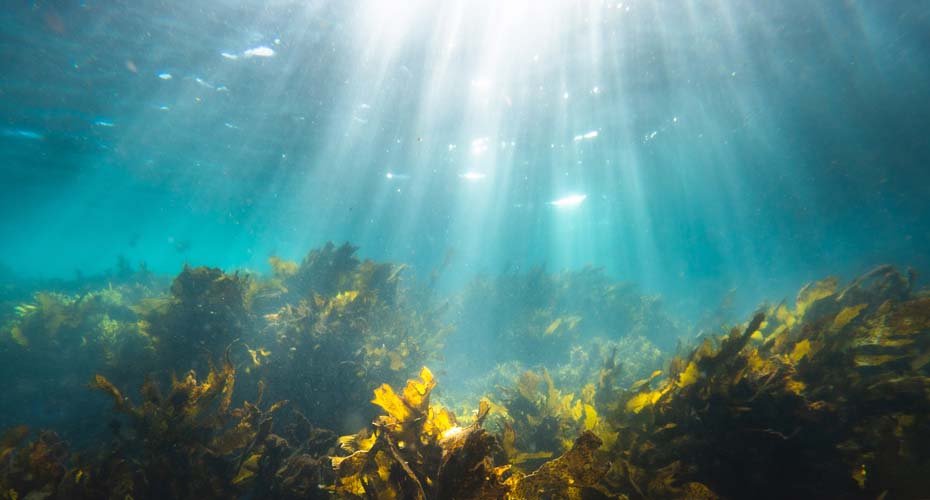 To solve this problem, Seaweed Generation worked closely with Dr Matt Witt and Dr Ceri Lewis, and the AKT Associates, Dr Jo Warwick-Dugdale and Steph Andrews, to research and develop an innovative and robust monitoring, reporting and verification plan for Seaweed Generation's operations in the Caribbean seas. 
To achieve this, the project team set out to identify the key environmental parameters (biological, chemical and physical) that needed monitoring, along with the appropriate technologies and infrastructures for doing so, while also developing an appropriate monitoring method that could be enacted by Seaweed Generation and shared with the scientific community for review. 
The final monitoring plan detailed all the  parameters of the surface, midwater and sea floor environments that are needed to accurately assess the effects of sinking seaweed to the deep seabed during trials in their dedicated Antiguan sinking sites. 
"This was the perfect project for us: short, sharp, intense and focused on solving an immediate problem. The partnership with University of Exeter was fantastic, to get access to such multi- and inter-disciplinary expertise all in one place and so easily was incredibly powerful."
Professor Mike Allen
Chief Science Officer, Seaweed Generation
This will enable Seaweed Generation to measure these key parameters and ensure they have a robust way to measure the seaweed sinking and its effects on the environment. Critically, the report outlines the processes, costs and equipment needed to do this, so that Seaweed Generation now have a complete guide for carrying out the necessary monitoring.